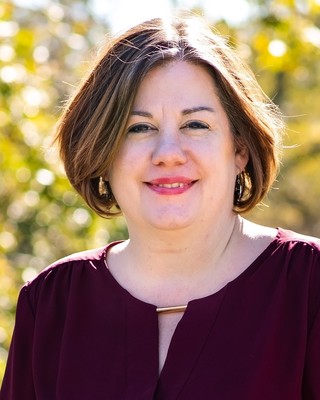 As a Licensed Clinical Social Worker – Supervisor (LCSW-S) I am experienced working with adults of all ages, older children, and adolescents. I have been married over 25 years and have three adult daughters, two dogs, chickens, and ducks who live on our backyard pond. After growing up in a small town in Southeast Texas, I went to undergraduate school at Stephen F. Austin State University in Nacogdoches, Texas and graduate school at Texas State University in San Marcos, Texas. I have enjoyed living in Central Texas most of my adult life and currently live 'in the middle of nowhere' in rural central Texas. When not working, I enjoy walking and playing with my dogs, reading, watching movies, playing games with my family, practicing yoga, and 'piddling around' with yard work or gardening.

Having worked professionally with adolescents and adults in various capacities off and on for over 20 years and working as a clinical therapist for over 7 years, I have much to offer you and your family in helping you manage your challenges while building (or rebuilding) relationships and a life you love and deserve. I've worked with "at-risk" teens in summer camp programs, teen parents in school programs, abused and neglected children, acute-care psychiatric hospital patients (both in-patient and out-patient programs), adolescents and children in residential treatment, and in private practice with all ages.

My passions are helping families learn to become strong and healthy for each other, helping clients of all ages discover their individual strengths and their voice, and helping people heal and recover from trauma. I am honored and excited to join you on this journey and will do my best to help you achieve your dreams, hopes, and desires.
Jennifer (Jenni) Brietzke, LCSW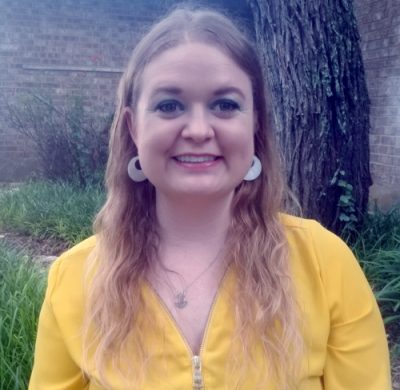 As a Licensed Clinical Social Worker (LCSW) I work primarily with adolescents, emerging adults, couples and families. I completed my bachelors in Social Work at Texas A&M University-Central Texas and my Masters in Social Work at Baylor University. I enjoy living in central Texas and have lived here much of my life. In my free time I enjoy reading, cooking, adventures with my family, swimming and other water fun, watching movies and practicing yoga. I have been in the social work field since 2012 working in residential treatment with adolescents for the past 7 and half years.

I believe strongly in empowerment and harnessing one's strengths throughout the therapeutic process. I enjoy working "outside the box" and will meet you, the client, right where you are. Gently and with compassion challenging patterns of behaviors and thoughts to facilitate your desired change is part of my approach. Many clients appreciate my honesty and humor throughout therapy and I truly love helping others.

I am certified in Trauma-Conscious Yoga Method, am a Certified Dialectical Behavior Therapist and a Registered Yoga Teacher. I have also been certified in SMART Recovery and ScreamFree Parenting.

I truly enjoy helping families become healthier, helping clients obtain their goals, and improving their relationships with others. I am honored to walk with you for part of your journey and look forward to helping you connect your mind, body, and soul.
Cecilia (Cece) Gomez, LPC, LCDC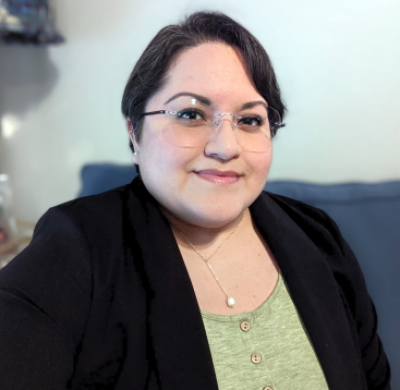 My journey to become a licensed therapist began many years ago. Helping others has always been an integral part of my life. In 2005, I graduated with my bachelor's degree from Texas State University. After working in the social services field for a few years, I decided to get my master's from St. Edward's University in professional counseling. After graduating in 2013, I worked in the substance abuse field for several years where I gained an immense amount of experience working with teens, young adults, and adults with chemical dependency issues. I continued my pursuit of expanding my knowledge and skills in various settings such as school, juvenile and adult probation, residential and outpatient programs, and community mental health clinics. Groups, individual sessions and family sessions were a valuable part of the individual's healing.

When I'm not working, I love finding new food spots around central Texas and beyond. Additionally, I love to read mystery, thriller and historical fiction books and spend time with my family. As a central Texas native, one of my favorite things to do is going to watch live music!

Therapy may challenge you at times but my goal, as your therapist, is to be honest, transparent and empower you throughout your journey. Therapeutic approaches I often use in session are motivational interviewing, cognitive behavioral therapy and solution focused modalities. However, I utilize the best approach to fit your needs. I look forward to helping you be the best version of yourself!
Aaron Alicea, LPC-Associate, LCDC
Supervised by Sulipsa Luque, LPC-S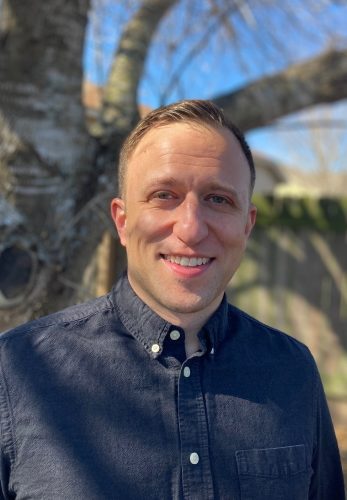 As a Licensed Professional Counselor Associate and Licensed Chemical Dependency Counselor, I have experience working with adolescents and adults. I have been living and working in Texas since moving here from Delaware several years ago and have developed a deep appreciation for Texan culture, I especially love getting to say "y'all". I live here with my partner, our two children, and our dog. I am passionate about jiu jitsu and yoga, each of which are great for not only the body but for mental health as well. I also feel a special connection to and passion for music, both listening to and playing it.

I started my counseling career in 2011 working with adults in an outpatient setting recovering from substance abuse issues. After that, I spent 8+ years working in assessment and admission for a residential treatment program for adolescents dealing with co-occurring mental health and substance abuse issues. My journey toward LPC licensure started in 2018 when I enrolled in the master's program for Clinical Mental Health Counseling through Adams State University in Colorado, graduating with honors in 2021. Despite having completed my schooling, I feel like I learn something new from each client that I work with. I am always seeking to learn and grow as a therapist and feel honored to be able to do work that is challenging and fulfilling while being of service to others.

Though I would describe my therapeutic approach as eclectic, I have a strong basis in mindfulness and self-compassion. I believe that compassion might be the most powerful force humanity possesses and has the greatest potential for healing. Within compassion we find a wellspring of hope, beauty, and freedom. Regarding mindfulness, the magic of this practice is that it reminds us that we can always start over again no matter our circumstances! We only ever have the here-and-now so we can always use the present moment to start fresh.