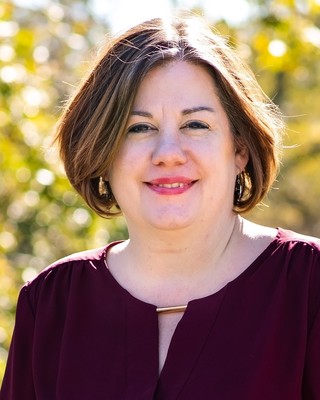 As a Licensed Clinical Social Worker (LCSW) I am experienced working with adults of all ages, older children, and adolescents. I have been married over 24 years and have three adult daughters, two dogs, chickens, and a few ducks who live on our backyard pond. After growing up in a small town in Southeast Texas, I went to undergraduate school at Stephen F. Austin State University in Nacogdoches, Texas and graduate school at Texas State University in San Marcos, Texas. I have enjoyed living in Central Texas most of my adult life and currently live 'in the middle of nowhere' between Luling and Lockhart, Texas. When not working, I enjoy walking and playing with my dogs, reading, watching movies, playing games with my family, practicing yoga, and 'piddling around' with yard work or gardening.
Having worked professionally with adolescents and adults in various capacities off and on for over 20 years and working as a clinical therapist for over 6 years, I have much to offer you and your family in helping you manage your challenges while building (or rebuilding) relationships and a life you love and deserve. I've worked with "at-risk" teens in summer camp programs, teen parents in school programs, abused and neglected children, acute-care psychiatric hospital patients (both in-patient and out-patient programs), adolescents and children in residential treatment, and in private practice with all ages.
My passions are helping families learn to become strong and healthy for each other, helping clients of all ages discover their individual strengths and their voice, and helping people heal and recover from trauma. I am honored and excited to join you on this journey and will do my best to help you achieve your dreams, hopes, and desires.